What is a Bribe?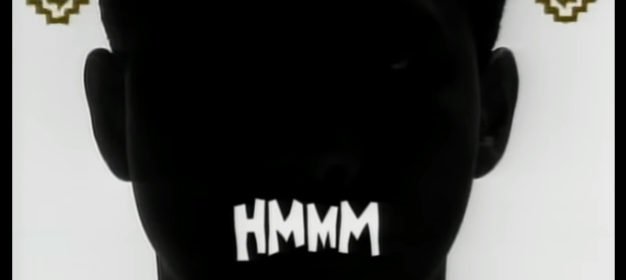 The Republican Chairman of the Erie County Legislature, John Mills, impels me to post this question. The word, "bribery" and "bribe" has come up recently in two instances; the first involving Governor Cuomo's body man, Joe Percoco, and the second where Mr. Mills accused County Executive Mark Poloncarz of attempting to "bribe" him. 
Bribery, as you might imagine, is a criminal offense. A felony, New York's Penal Law generally defines "bribery" as a situation where a person, "confers, or offers or agrees to confer, any benefit upon a public servant upon an agreement or understanding that such public servant`s vote, opinion, judgment, action, decision or exercise of discretion as a public servant will thereby be influenced." What's not clear there for Mr. Mills is the "benefit upon a public servant" part, I suppose. 
In the case of Mr. Percoco, he allegedly solicited "ziti" – payoffs and bribes – from an energy company and a Syracuse developer. For instance, the energy company allegedly sent Mr. Percoco on a vacation, paid for a fancy meal, and gave Percoco cash payouts, all amounting to almost $300,000. Those are items from which Mr. Percoco profited personally. Likewise, Percoco, with a help of a friendly lobbyist, allegedly pressured the energy company to secure a $7,500/month job for Percoco's wife. 
So, bribery is conferring a benefit upon a public servant from which he profits personally – a payoff, a kickback, a well-remunerated no-show job. 
Here's what bribery is not. 
No one really knows how the game is played
The art of the trade
How the sausage gets made
We just assume that it happens
But no one else is in
The room where it happens 
It's not a government executive fashioning a budget soliciting a deal from an adversary. Hell, in Hamilton, there's a whole song about it – Room Where it Happens, which musically dramatizes the Compromise of 1790. Hamilton was desperate to get Congress to pass his plan for the federal government to assume the various states' Revolutionary War debts via an excise tax, and to issue new bonds to refinance the national debt. Southern agrarian interests, led by Representative James Madison, were staunchly opposed, as they had largely paid off their debts. On the other hand, the Southerners wanted the capital moved further south from New York City. 
Secretary of the Treasury Hamilton appealed to Secretary of State Thomas Jefferson for help, and Jefferson arranged a meeting between Hamilton and Madison. In exchange for Madison backing off his opposition to Hamilton's debt plan, Hamilton agreed to move the seat of national power to the banks of the Potomac, shared between Maryland and Virginia. 
No one really knows how the
Parties get to yes
The pieces that are sacrificed in
Ev'ry game of chess
This was political horsetrading – you have a thing you want for your people, I have a thing I want for my people, let's work something out. This is how things happen every day. Compromise is at the very heart of American democratic government where there exists an adversarial, two-party system, and a checks and balances on power. 
So, John Mills ran to the media with an audio recording. 
In the voicemail, Poloncarz mentions $800,000 available to repave a major road in Mills' district and also mentions his desire to speak with the Orchard Park Republican about several other issues of importance to him, including pending legislation and union contracts.

"That, to me, is a bribe," Mills said. "He made the call to do this, and it was wrong."
No. It is not a bribe. Not objectively, not legally, not ethically, not morally, not linguistically. Had Poloncarz offered to transfer $800,000 to Mills' bank account, that would be a bribe. Had Poloncarz sent the money to Mills in bags of cash, that would be a bribe. Had Poloncarz offered to coerce some donor to give Mills' family member a no-show job, that would be a bribe. 
"I will allocate this county money to fix a road in your district, rather than using it to pay for any one of a number of other public priorities that others like you have presented to me as pressing, in exchange for your assistance on moving legislative matters and union contract negotiations along" is not a bribe in any sense or under any definition. 
Poloncarz replayed the voicemail for a Buffalo News reporter. In it, he mentions the American Federation of State, County and Municipal Employees blue-collar union and Erie County Medical Center.

Poloncarz tells Mills: "I know you've got a number of things to talk on, not the least of which is the charter, but I want to talk about AFSCME, I want to talk about ECMC borrowing, and also roadwork.

"You saw the letter that was sent over by Loffredo," Poloncarz continued in the voicemail, referring to Public Works Commissioner John C. Loffredo. "We have about $800,000 that's not allocated right now for roadwork. As I said to you before, I can do Boston Springville Road, but I want key commitments on a couple things, then I'll sign over that stuff to get that road done. Give me a call when you get a chance."

Mills said that $800,000 had been committed for repaving of Boston Springville Road four months ago by the Department of Public Works.

Poloncarz said that he doesn't save personal voicemails from legislators asking him to consider their various pet projects in exchange for their support on other issues, but that he receives such requests regularly. When the county executive sought the release of money to boost his efforts to prevent lead poisoning or respond to the opioid crisis, he said, legislators wanted commitments from him to pave their district roads first.
"Hey, John, I'll make the road in your district a priority over other roads in other districts that are in worse shape if you'll work with me on these other initiatives." is not a bribe. I don't think John Mills knows what a bribe is. I don't think he knows how bribery works, or why it's inappropriate to publicly release a private voice mail – or, better yet – stupid to release one that quite clearly contradicts the very point you're purporting to make. Two things: 1. I guess voice mails are now subject to public consumption; and 2. New York is a one-party consent state. 
Perhaps, like Hamilton in 1790, if Mr. Mills wants to get county crews fixing that road in Springville anytime soon, he should take a piece of advice from Aaron Burr: Talk less. Smile more.