The Green Old Party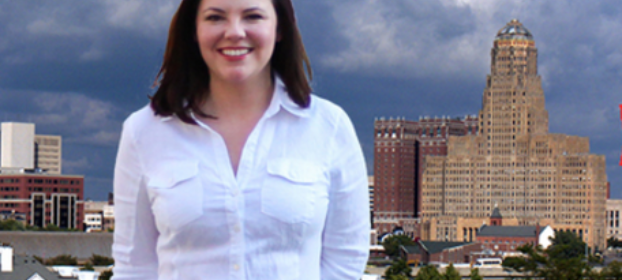 Democratic Candidate for State Senate (SD-60) Amber Small put Republican operative Todd Aldinger on blast Wednesday afternoon for filing petitions that are "fraught with so many irregularities as to rise to the level of suspected election fraud." 
These are not, however, petitions for Republican candidate Chris Jacobs, but for James V. DePasquale on the Green Party line. The thing is that Mr. DePasquale has been a registered Green Party member for about 10 minutes, and it was Republican commissioners of deeds and notaries who circulated his petitions on that line. 
Small's campaign released a statement indicating that it had filed a complaint with the Public Corruption Unit of the Erie County District Attorney's office regarding these Green Party petitions, which Aldinger filed on July 13th on behalf of the "DePasquale campaign".  Small alleges that DePasquale was not even registered to vote until two weeks ago, and enrolled in the Green Party. Republicans circulated Green Party nominating petitions for DePasquale in an effort to split the left-of-center vote come November. 
In her statement, Small said, "I am appalled at the utter lack of respect for the electoral process and the voters of WNY. My opponent has shown that he is no better than the corrupt leaders who have been lining the halls of Albany for the last decade. This community deserves better. We deserve a champion of ethics and reform—not another crooked Albany politician who manipulates a system to serve himself. The last thing we need is another Senator who thinks he is above the law." 
The next time the Republicans recruit somebody to be their Green Party dummy candidate, they might want to select someone who doesn't have about $700 in Department of Social Services liens filed against them. (#2007273609 filed 12/21/2007, book 187 page 2589; 2007263115 filed 12/10/2007, book 186 page 6383). They could have found this out by checking with the office of County Clerk Chris Jacobs.