Small has Republicans Running Scared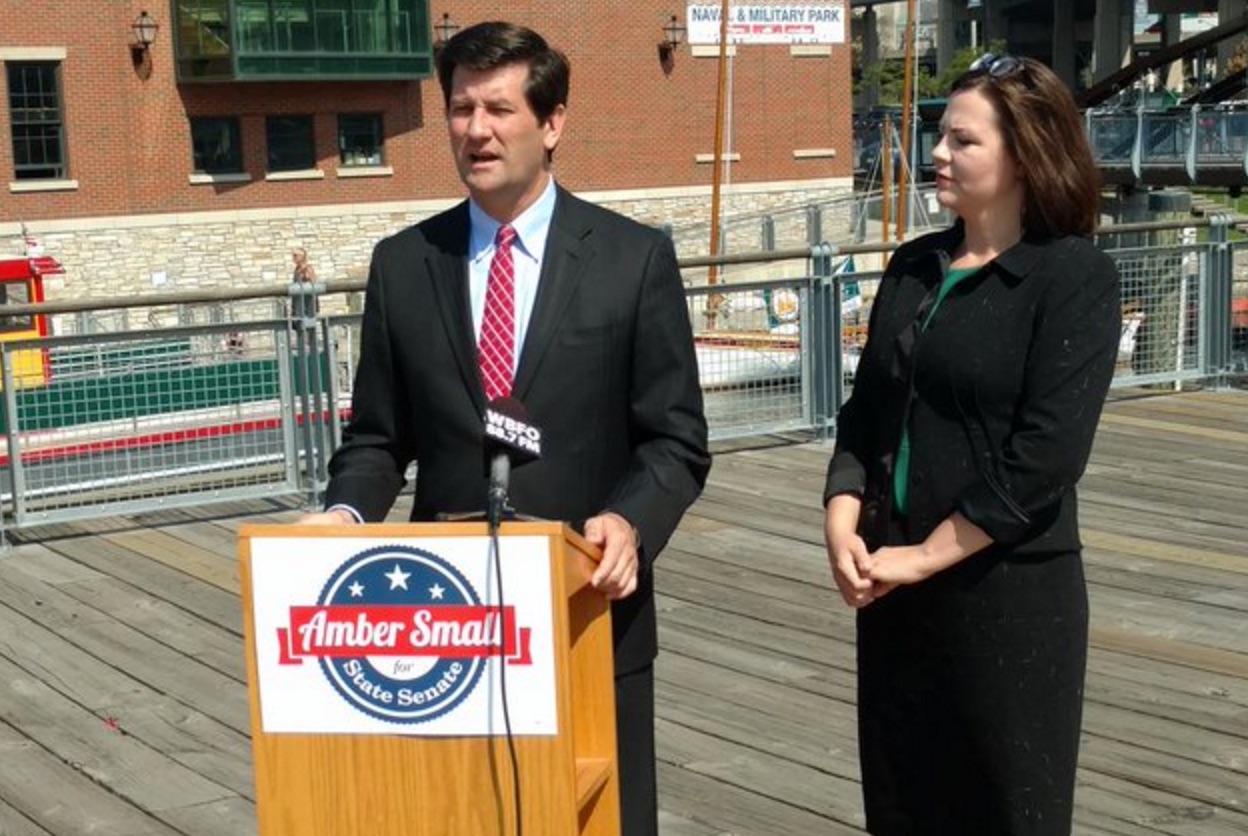 Amber Small is winning the Democratic primary in the 60th Senate District, so the state Republican committee is now in league with Small's opponent, perennial candidate Al Coppola, to destroy her reputation with outright lies through direct mail and an article in another Buffalo weekly. 
Coppola's opponent is Amber Small who heads a non-profit 501c3 in the Parkside Avenue area of Buffalo (near the Buffalo Zoo). Small is being investigated for violations of the Federal Hatch Act. I'm not a lawyer, however the law is very simple. An employee of a non-profit organization must not engage in political activity or face a fine of 2 years salary and the non-profit may not be able to ask for a grant for the following 2 years. 
That's not true on two counts. 1. Small is not under investigation by anyone for "violations of the Federal Hatch Act", nor does the article cite any proof for that assertion; and 2. I know plenty of employees of non-profits who engage in political activities, because working for a non-profit doesn't shut down someone's 1st Amendment rights to engage in political activity or speech. A simple Google search reveals that employees of nonprofits or other agencies receiving funds are permitted to run for office. The Hatch Act can apply to employees of a private, not-for-profit organization "if it receives federal funding and if federal legislation other than the Hatch Act contains a provision that the recipient not-for-profit should be treated as a state or local agency for the purposes of the Act". 
The Parkside Community Association receives no federal funding. Zero. The Hatch Act does not apply. 
Small's political campaign treasurer is Margaret Shea. The 501c3 non-profit's treasurer also happens to be Margaret Shea.
So? 
Democrat Small is attempting to stop environmentalist James DePasquale from running on the Green line in the 60th State Senate District. The person who made a claim against DePasquale, is Amanda Huber, a resident of the 59th District, not the 60th. And to no one's surprise, Amanda Huber also works for Amber Small. Amanda Huber was paid $750.00 by Small on August 15, 2016.
James DePasquale isn't an "environmentalist", but a Republican stooge. A Derby resident, DePasquale wasn't even registered to vote before this year. He registered with the Green Party as part of a Republican effort to raid the Green Party line. Why? So that the left-of-center vote is split in November and so that likely Republican nominee Chris Jacobs has an easier path to victory.
No one from the Green Party carried DePasquale's petitions – only Republican operatives: Todd Aldinger, former Budget & Legislative Director of Republican NYS Senator Patrick Gallivan, Chairman of the Erie County Charter Revision Commission; Kevin Knapp, Deputy Communications Director for Republican NYS Senator Rich Funke; Jesse Sleezer, Communications & District Director of Republican NYS Senator Rich Funke; Alex Barrette, Campaign Staffer of Republican NYS Senator Rich Funke; James Nash, board member at the Bison Children's Scholarship Fund; and Jonathan Weir, board member at the Bison Children's Scholarship Fund. Chris Jacobs co-founded the Bison Fund and currently serves as a Director. Aldinger filed DePasquale's petitions with the Board of Elections.
DePasquale has no campaign committee, and has not reported raising or spending any money whatsoever, despite somehow retaining the services of myriad Republican staffers to aid in his ballot access effort. Sham.
When the Green Party caught wind of this party raiding effort – not the first time the Republicans have tried to pull this trick – they took action. A hearing was held on September 1st at the offices of Frank Housh, a Buffalo attorney (who serves with me on the County Library Board), to determine whether DePasquale was a bona fide Green Party member. Under a little-used and little-known provision of the election law, parties can hold these sorts of hearings and determine whether an enrolled voter can be stricken. DePasquale did not deign to appear at the hearing, instead sending his Republican attorney, Jeffrey Voekl, who produced an affidavit DePasquale executed that merely repeated platform items from the Greens' website. The Green Party subcommittee determined unanimously that DePasquale was a sham candidate and not in sympathy with the Green Party or anything for which it stands. This is the key language in Election Law §16-110(2): 
The chairman of the county committee of a party with which a voter is enrolled in such county, may, upon a written complaint by an enrolled member of such party in such county and after a hearing held by him or by a sub-committee appointed by him upon at least two days' notice to the voter, personally or by mail, determine that the voter is not in sympathy with the principles of such party. The Supreme Court or a justice thereof within the judicial district, in a proceeding instituted by a duly enrolled voter of the party at least ten days before a primary election, shall direct the enrollment of such voter to be cancelled if it appears from the proceedings before such chairman or sub-committee, and other proofs, if any, presented, that such determination is just.
The Green Party subcommittee also decided to file an Order to Show Cause, in a rare move to strike DePasquale from the Green Party voter rolls. That is pending before Judge Michalski in State Supreme Court. 
Small hired attorney Frank Housh, the defender of the Toys R Us killer, to stop DePasquale's plans of cleaning Hoyt Lake. Small paid Housh $1,000.00 on August 9, 2016.  Many now suspect the attack on DePasquale may have more to do with the City than the State.
Small hired Housh to challenge DePasquale's sham Republican-front candidacy. Housh is a criminal defense attorney, as well as an election law attorney. 
Amber Small previously worked directly for City of Buffalo Mayor Byron Brown. Just before announcing her candidacy she met with Maurice Garner, a leader in the East Side's Grass Roots organization. According to NYS's LEC (legislative ethics committee) reports, Small has received donations and assistance from some of Byron Brown's and Steve Pigeon's closest associates.
According to Google, No results found for "new york legislative ethics commission" "amber small". 
Western New York hasn't witnessed anything similar to this since the days of former Senator Antoine Thompson and Thompson was far more independent than Small. 
Non-sequitur. Similar to what?
According to the Buffalo News, Small was to have a fundraiser in New York City last Thursday, September 8th. This outraged the "Buffalo for Bernie Sanders" people. They hate it when a politician sells their vote anywhere in the United States. The "Buffalo for Bernie Sanders" leadership petitioned for Al Coppola and continues to campaign for him.
Who cares? The Republican candidate is a self-funding multi-millionaire. Fundraising downstate isn't "sell[ing] a vote". It's going to where the money is. Democrats, you see, would like to re-take the Senate majority. That's what this is all about – preventing that from happening, and the Republicans are pulling out every corrupt, defamatory stop to ensure it. They'll go so far as to mount sham Green Party candidates and manufacture lies about the Democratic candidate whose only sin is working to better her city and neighborhood, and now wishing to do the same for her Senate District. 
Republicans created mailers accusing Small of using the Parkside Community Association to "print her campaign literature", but that is also false. A lie. In this instance, likely defamatory. 
Small's campaign issued the following statement: "The campaign of Amber Small purchased an ad in the PCA Tour of Homes program, as did Congressman Brian Higgins, Mayor Byron Brown, Assemblywoman Crystal People's Stokes and others. A claim that the campaign was somehow using PCA resources to print political mail is completely fabricated and without any basis in fact. It is blatantly defamatory of not only Amber but the PCA."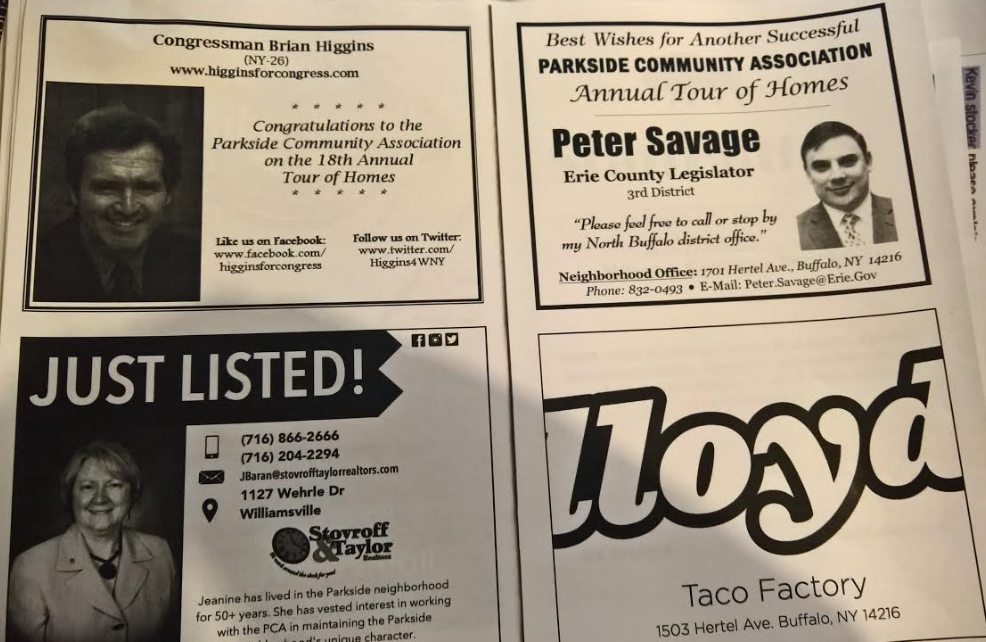 The only reasonable choice on Tuesday is for Democrats to vote for Amber Small, a tough, independent, smart young woman who finds herself under attack by a cabal of Republican misogynists – a "basket of deplorables" – who are deathly afraid of her.