Flaherty's Grapes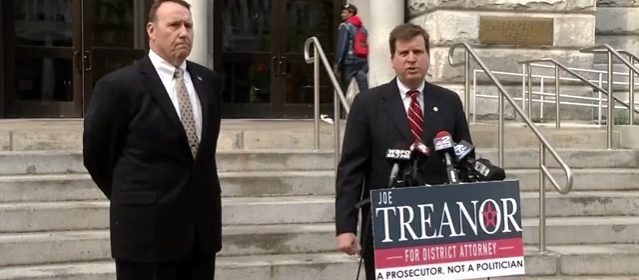 With assistance from allies of Pigeon, 
pursuing a straightforward mission, 
and fulfilling a plan, 
Michael Flaherty ran,
but then failed to retain his position. 
So Michael took one on the chin, 
his defeat undertaken by Flynn, 
then he left mouths agape, 
with the sourest of grapes, 
by endorsing Joe Treanor to win. 
With a goal set to stamp out corruption, 
several people denounced this eruption. 
"He can't back that horse!"
"DAs can't endorse!"
This handbook should end that discussion. 
He ignored what this left in its wake, 
And with a little more muck left to rake, 
He sent out a note,
and in it he wrote, 
"Because it was the right stance to take."
So, his campaign now decidedly dead, 
Got a bonehead idea in his head, 
so he opens his gob,
maybe forfeits his job,
And burns all his bridges instead.