Patriotism Canceled for Lack Of Interest
A few weeks ago, WBEN announced a summer event designed to best separate its septuagenarian listenership from their hard-earned money. At the top of the bill were $250 improbably named "VIP" tickets that would enable well-to-do dupes attendees to meet Ann Coulter and Rudolph Giuliani while David Bellavia was on stage warming up the crowd. As recently as this past week, tickets were still available in the second row, indicting that in three weeks only a small number had been sold. 
Saturday afternoon my phone blew up with texts from people confirming that the "Trump the Summer Hello" or "Coulterpalooza" event was being canceled. Kaput. The grift didn't work in Buffalo.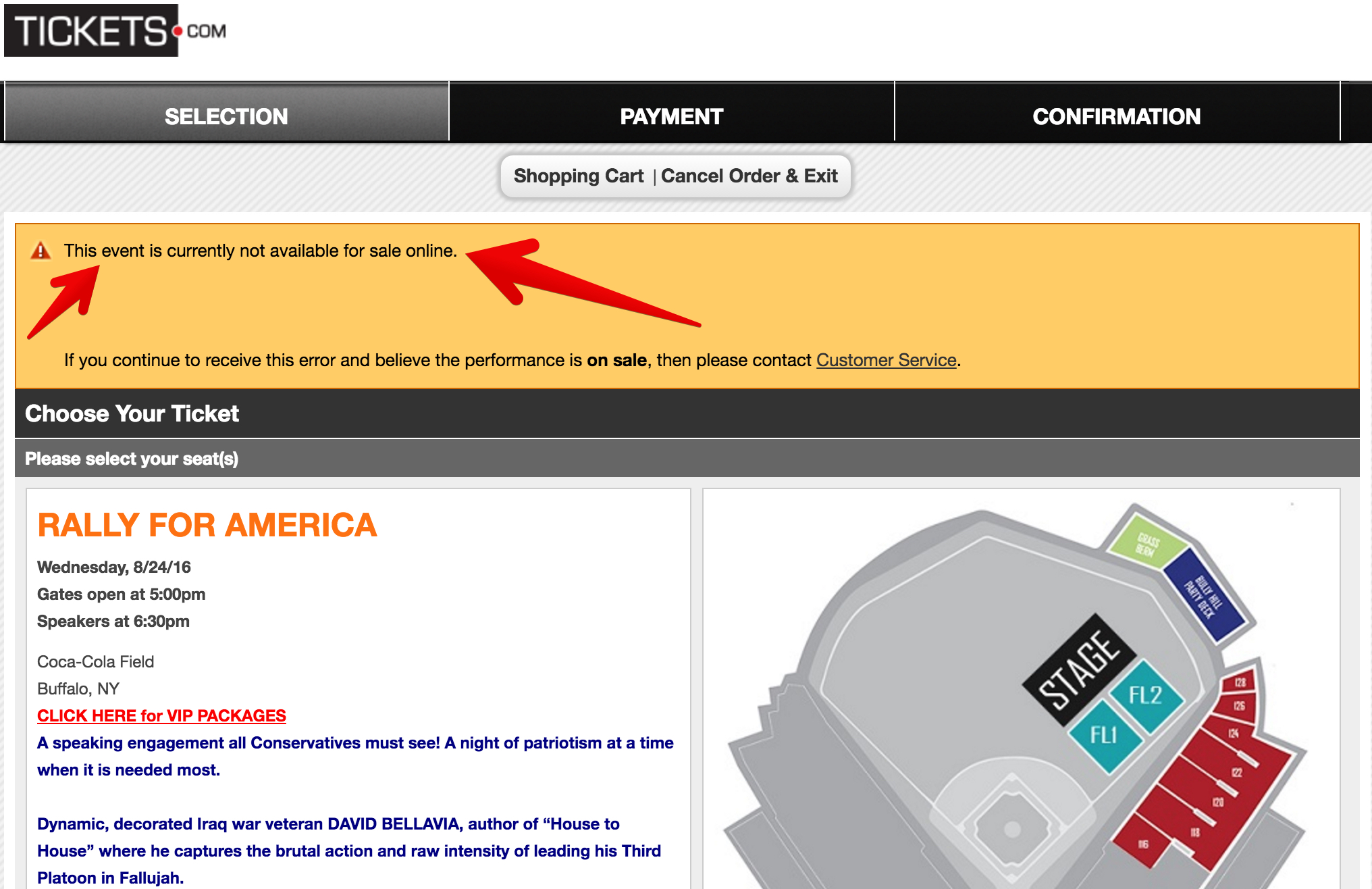 You know how the grift goes — AM talk radio riles up the angry, grumpy, and aggrieved. It gets them to hate and fear just the right people and things, and then capitalizes on that by selling them gold certificates or kits to prepare for the apocalypse or books that essentially transcribe facile Limbaughisms into easy-to-read text. Or tickets to a book tour masquerading as a patriotism festival. 
Monetizing jingoism fail. 
Take our webpoll! 
Who is to blame for the Cancellation of our Rally For America? (Sponsored by some evil Health Group) @buffalopundit

— TrumpTalk930 (@TrumpTalk930) June 11, 2016